The Vickery Wholesale Greenhouse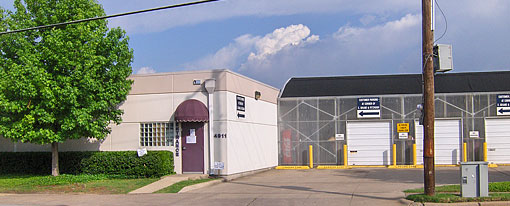 The Vickery Wholesale is a flourishing business and has been in our neighborhood for 58 years. It is owned and operated by Mr. Pat Berry. The company began in 1926 as Vickery Florist in Vickery, Texas– the area surrounding the intersection of Greenville and Park Lane in Dallas. The business grew, and in the 1940's, the retail florist moved to it's current location on East Grand Avenue. In 1952, Vickery shifted it's focus to the wholesale trade and established Vickery Wholesale Greenhouse, creating a plant mecca for interiorscapers, florists, malls and hotels that was never available before.

In 1978, Pat Berry joined Vickery after responding to an ad in the paper. He bought out the business in 1987, and since then has improved on a long-time tradition. Every day, trucks from California, Florida and other points around the country deliver the largest variety of ultra-fresh, high-quality plants to Vickery's state-of-the-art greenhouse, still housed on East Grand. The business is expanding beyond the Dallas/Fort Worth Metroplex and surrounding areas to Austin. Although we've grown, one thing remains constant. Long-term, satisfied wholesale customers who always find what they're looking for here.
Not only does Mr. Berry's business stimulate the economy in our area, it also sustains employment for 24 of its residents. If DISD is successful in taking the land The Vickery Wholesale is currently on, Mr. Berry will have no choice but to close its doors for good, which will, of course, create an adverse affect on the 3,000 plus customers, his hardworking employees, and our community as a whole. In fact, some of his customers have expressed these very real concerns to the DISD Board members on Thursday, April 22, 2010, and also voiced their concern that without The Vickery's business, they would have to search for other providers that are not located in the Dallas area and thus cost unnecessary expense and inconvenience as well as a significant decrease in the necessary economic stimulation for our own community.

Please Help Stop DISD's Land Grab and contact your local DISD Board of Trustee and let them know our Land is not for sale!