O.M. Roberts school project secures final city approval, but not without a challenge and questions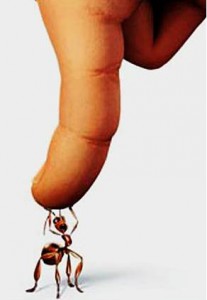 The Dallas Morning News
The O.M. Roberts wrangling is apparently over. At least at City Hall.
The City Plan Commission Thursday afternoon approved a redrawing of property boundaries for the future East Dallas Elementary School.
The move complied with a rezoning OK'd by the City Council last month. But such a typically routine action didn't come without continued criticism of the school district and another veiled threat that the district would sue the city if it didn't get its way.
Norma Hernandez and other Roberts neighbors again publicly opposed the district's plan to build a parking lot and geothermal energy field in a residential block across from the school.
Citing the city's development code, Benjamin King, an attorney for the group, argued that commissioners should deny the requested boundary replatting because it was "contrary to the public interest," would "adversely affect neighboring properties" and the proposed new lots wouldn't conform to the development pattern already in place.
Commissioners later asked Kirk Williams, an attorney representing the district, about King's claims. Instead of addressing the points, Williams told them the council had rezoned the property and that they now had a "ministerial function" to approve the replatting in line with that decision.
"We respectfully request that you follow your obligation in this matter," he said, after telling commissioners he wanted "written reasons for denial" if they rejected the request.
When asked about one of the development code provisions cited by King, Williams told commissioners it "doesn't apply" to schools. As the questions continued, he told them "you need to be real comfortable about your reasons" for denying the replat. "Otherwise, the city is keeping us from using our property," said Williams, his face blushing.
In public and private meetings with city officials, the attorney has similarly hinted at legal action if the O.M. Roberts project were rejected.
The district needed approval of the new boundary lines before it could secure a building permit.
Commissioner Sally Wolfish asked assistant city attorney John Rogers: "What trumps what?" A zoning decision or the city code?
Rogers suggested the group take the matter into executive session.
And 18 minutes of privacy later, commissioners returned to unanimously approve the district's request with little discussion.